Why could Kawasaki generate Z1/Z2, the unparalleled masterpiece motorcycles, nearly 50 years ago?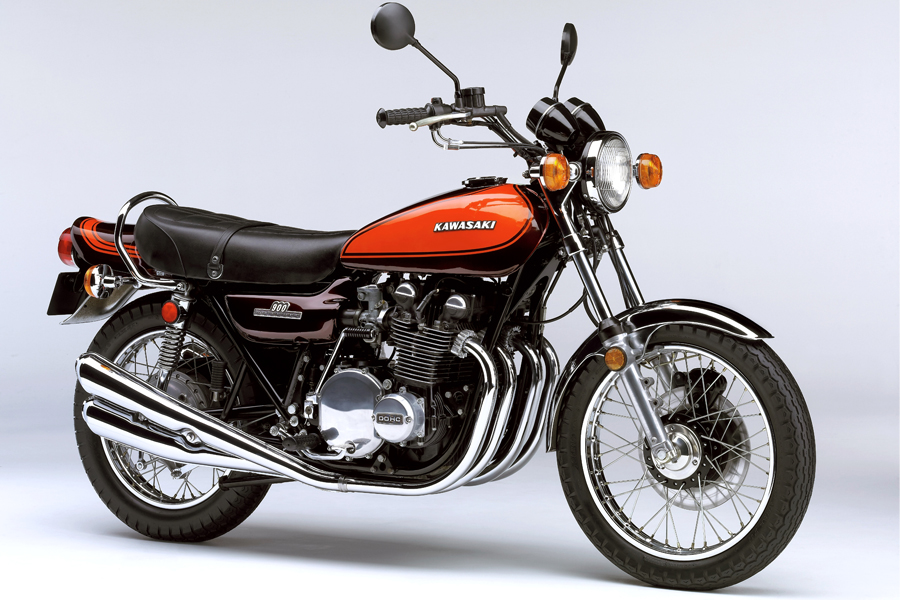 The fastest in Signal GP 'ZAPPER'
Kawasaki Z1
In such an era, the bike was produced by the technology of Japan, which was a developing nation once, to challenge the world's most advanced ones with all their efforts. The engine was very sturdy and has room for tuning, and it subsequently realized the excellent quality as a base for custom bikes.
The bike's air-cooled 900cc parallel four-cylinder DOHC engine is vigorous, elaborate, beautiful, powerful and unbreakable. The bike has a sturdy steel pipe double cradle frame. Its fuel tank, the symbol of the bike, is stubby like beef tournedos. And it has a highly cushioned seat, disk brakes tolerating its high horsepower and weights, and gorgeous lamps worthy of flagship status.
The bike was the fruit of Kawasaki's passion and efforts to become a world's prominent motorcycle manufacturer, getting out of 'imitation of Euro-American ones.' It didn't mimic any others and realized the fully developed form as a 'motorcycle' with air-cooled four-cylinder engine at its core.
The name of 'Z' was derived from ZAPPER. ZAP is an onomatopoeia seen in American comics and represents wind sounds. In the meanwhile, Z is the last alphabet denoting 'an ultimate bike.'
The name of ZAPPER comes from the image of dominating the signal GP, the race from the starting to goal signals like a drag race Americans like very much. After it, the name of 'Z' has been synonymous for Kawasaki's big bikes.
[article_link postid="491603″]