An explanatory article on motorcycle engine basics, trivia and historic masterpieces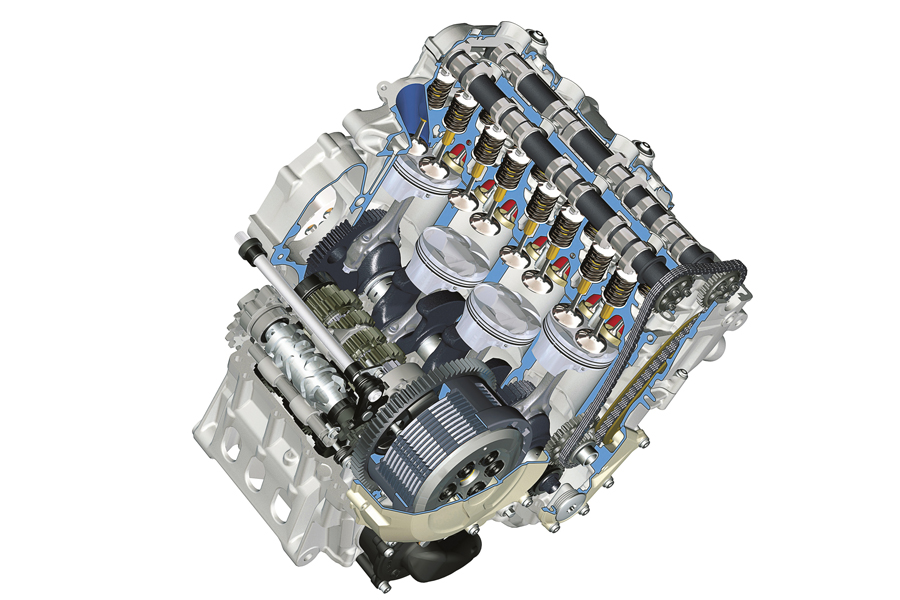 Three major trivia on the motorcycle engine
No. 1 "All major engine configurations had appeared until early 1980's."
Almost all engines appeared such as the parallel four-cylinder engine which is the mainstream now, the parallel six-cylinder and vertical four-cylinder engines from 1970's to 1980's, and the flat-four (subsequently, flat-six) engine employed in Honda's Gold Wing. In those times, some challenging attempts were seen, e.g. rotary engine and turbo engine motorcycles.
SUZUKI RE-5(1974)
This is the only motorcycle equipped with rotary engine and made by Japanese manufacturer (an exported bike.) The engine displacement is 497cc.

Honda CBX(1978)
The first Japanese-made six-cylinder motorcycle appeared a year earlier than Z1300 and was equipped with air-cooled DOHC4 valves.

KAWASAKI Z1300(1979)
Kawasaki's first six-cylinder engine had DOHC valves and realized 120ps of the maximum horsepower. The water-cooled engine was also the manufacturer's first attempt. The long-stroke was employed to narrow the engine width.

Honda CX500 TURBO(1981)
Yamaha released a turbo engine motorcycle in the same year, and Suzuki and Kawasaki followed in 1982 and 1984. They were not granted the certificate of conformity for the domestic sale and ended up to be short-lived.

Honda VF750 SABRE(1982)
The motorcycle was first equipped with the water-cooled vertical four-cylinder engine in the world. The application of a hydraulic clutch was also the world's first attempt.

No.2 "The foundations of various structures were established in1980's!?"
Japanese motorcycle manufacturers clearly reflected their colors into the engines in 1980's and established a variety of technologies leading to the modern four-cylinder engines. Among them, Yamaha's forward-inclined engine and Kawasaki's side cam chain are widely employed in present-day motorcycles.
[SUZUKI] Engine oil cools the cylinder heads
1985's GSX R750 employed oil-cooling engine where oil jets blow thermal boundary layers for more cooling power. The oil-cooling is lighter and smaller than the water-cooling engine and has the higher rate of cooling, which copes with the high performance.

[Honda] V4 engine utilizing the technologies gained through NR
The manufacturer changed the main engine configuration of its racer and replica motorcycles (NB: 'replica' means race motorcycle or race replica) to V4. A variety of technologies, the gear cam drive, the back-torque limiter, etc. were fed back from NR (new racing) series.